Local graduates are helping to lead Business Innovation in Worcestershir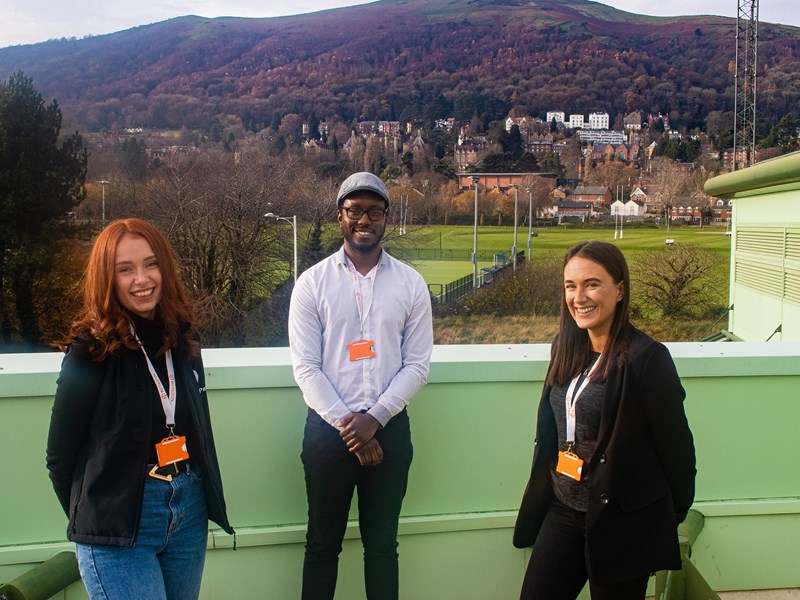 Local graduates have been able to continue their career development within the emerging technology sector in the county through the community of BetaDen.
In Worcestershire, one of the aims of the Worcestershire Local Enterprise Partnership and other organisations is to inspire younger generations to consider careers locally within the county. This is achieved through various careers advice programmes such as the Careers Hub work with schools, the local Skills Show and by working with businesses to promote local opportunities.
Through BetaDen, Worcestershire's Technology Accelerator and the University of Worcester, 4 former students have stayed within the county to pursue careers with local technology companies.
Jon Wills started a degree in Business Management at the University in 2016 and quickly understood that new markets and emerging products were an area of interest for him.
Jon Wills, Business Development Officer at Worcester Scientific Limited, added: "After interviewing for various Project and Product Management roles, I took an opportunity with local sensors-based start-up Worcester Scientific, part of the Spectrum Environmental Group. This exciting new role in leading edge sensors, quickly lead to being part of Cohort 1 of the BetaDen.
"2 years on, I now work and study part-time, with a role that focusses on Air Quality and enables me to work with many different organisations, spanning numerous cultures and technologies."
Moving to the current cohort of BetaDen, this local talent connection continues with Emily Bratt of DronePrep. Emily studied Geography and found a real passion for drones. She participated in a funded project which involved travelling to the Swiss Alps to collect drone imagery. Emily has also participated in fieldwork landing work placement with Geodime and working with large companies like Hanson.
Emily Bratt, Community Manager at DronePrep, said: "Since graduating from the University of Worcester in 2020, I wanted to turn my experience with UAVs into a career. Personally, I couldn't have found anywhere better than DronePrep to start.
"It is clear we share the same passions, the want to be a part of this ever-changing discipline by helping the integration of drones both safely and effectively into modern society."
Even within the BetaDen team, local talent is key. Corinna Elliot, Community and Communications Manager, studied Marketing, Advertising and Public Relations at the University and has worked tirelessly on helping the cohorts to be accelerated through the programme.
Corinna Elliot, Community and Communications Manager at BetaDen, said: "Upon finishing University I entered a very competitive job market and struggled to find something that appealed.
"In 2015, I made the decision to further my education, the University offered a MSc course in International Management with a 6-month internship. This opened the door to the vibrant and thriving Cyber Security community we have here in Worcestershire.
"After my internship, I began working for Worcestershire LEP and have been fortunate to work on exciting projects such as Midlands Cyber and most recently BetaDen. Supporting technology start-ups here in Worcestershire not only is exciting, but highly rewarding."
Also within the BetaDen team is Donston Powell. Donston helps to lead on the programme's digital content and is helping to further raise the profile of the brand. Donston studied psychology at the University and used this to shape his career direction. Born and raised in Birmingham he found Worcester to be the ideal place to study Psychology as it's close enough to visit family but also far away enough away to enjoy his own independence and freedom.
Donston Powell, Marketing Assistant at BetaDen, said: "Whilst attending University I integrated with a lot of new friends and networks, creating a blend between my natural creativity and new knowledge nurtured by my Psychology course. Soon enough I started working with several businesses and realised I had merged my way into a freelance marketing role.
"My marketing passion has now led me to BetaDen.  It feels great to be able to give back to the county that helped guide my passion in the first place."
Find out more about BetaDen and their accelerator programme on their website.
To learn more about the University of Worcester and the courses they offer, visit their website here.
get in touch
NWedR
0845 601 5953
If you have a specific enquiry you can contact one of the team.