Exciting and inspiring area for your business
2022 Celebrating North Worcestershire
Enter now for your chance to win a free package of PR for your business including:
A spotlight month in the 'Celebrating North Worcestershire' business calendar 2022
Your own photoshoot with professional photographer Terry Livesey
A dedicated feature in the monthly NWedR newsletter
A dedicated feature in the Business & Innovation Magazine and an online profile
Pride of place in the 2022 calendar on display in hundreds of businesses across North Worcestershire
Deadline:
The competition will be launched on 9 February 2021. Deadline for entries is Tuesday 4 May 2021.
The winners will be announced on Tuesday 11 May 2021.
The 2022 calendar will be available later in December 2021 .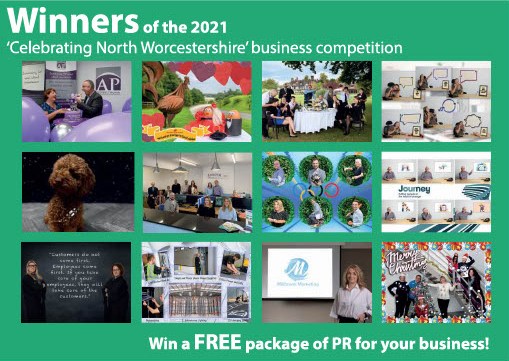 Connect with us
Stay up to date and ahead of the game with our newsletters, social media and news.